Ember Compliance are proud to be a sponsor of Caledonia Pride for the second year running.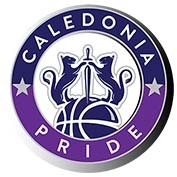 The Caledonia Pride are a Scottish women's basketball team based in Edinburgh. They are the first and only women's professional basketball team in Scotland, competing in the Women's British Basketball League.
They inspire and develop Scottish players to strive for excellence on and off the basketball court.
We look forward to watching the success of this team and are excited to have the opportunity to sponsor them.
For more information about the team visit their website at www.caledoniapride.co.uk